Welcome to Our Financing Department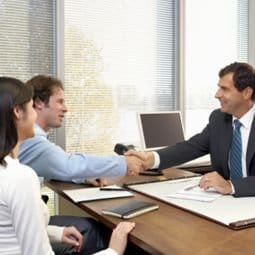 The Finance Department at Jim Golden Ford-Lincoln
So, you're through with the toughest part of the vehicle buying process (finding the vehicle you want), and now you're on to the finance side of things. Does just the word finance bring chills to your spine? Fear not, El Dorado, Magnolia and Fordyce drivers, the Jim Golden Ford-Lincoln finance team is ready to help! Our team of in-house finance experts will work with Camden drivers to find a cash payment that fits within your unique needs. Here at Jim Golden Ford-Lincoln, our finance team is well connected to a vast lending network that helps to ensure that El Dorado, Magnolia and Fordyce drivers can land a fair finance deal.
Financing Solutions Made Easy with Jim Golden Ford-Lincoln
Do you want to lease your new Ford? This option lets you trade your crossover, SUV or truck after a few years for a brand-new one, and often means a lower monthly payment while buying means you see the loan through to the end until it is paid off. The result of buying a new or used vehicle is that you own it outright, and that's something that our El Dorado, Magnolia and Fordyce drivers can appreciate.
Get the Ball Rolling on Financing Your Next Car in Camden
When you're ready to drive your next car home, the experts at Jim Golden Ford-Lincoln are standing by to help demystify the process. We can answer any questions that you may have, or if you're ready to put us to work for you now, simply fill out our online credit app. That way, we can hit the ground running and you'll be one step closer to owning your next car.