Escape Lets You… Well, You Know
Is the Ford Escape the most appropriately-named SUV ever? See for yourself.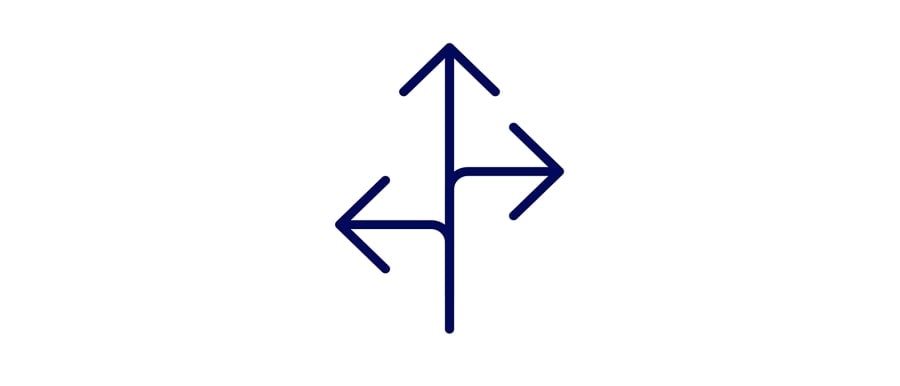 Capability That Sets Things Rolling
The daily agenda to last-minute plans, its flexibility meets spontaneity.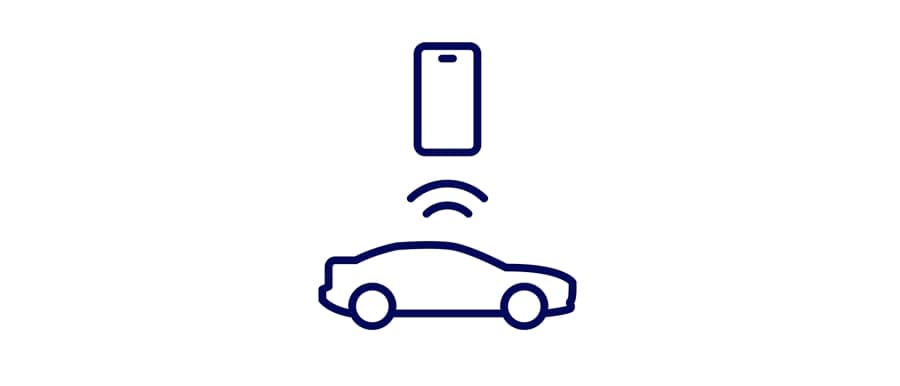 Tech That Sets You Free
Escape SUV brings the world to you, while seamlessly linked to your smartphone.
Style By The Mile
A strikingly elegant exterior. An ultramodern interior. And a distinctive available coast-to-coast LED light bar that makes every social post stand out.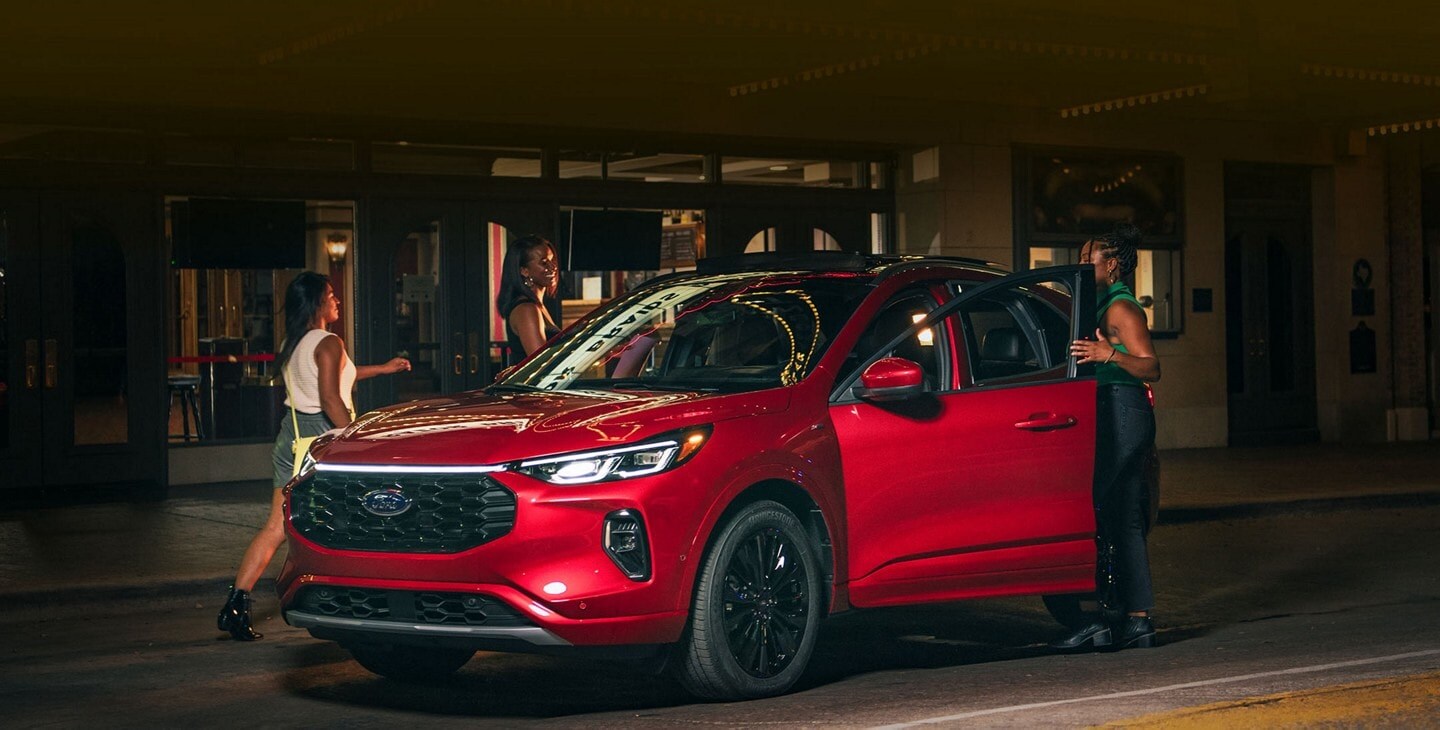 Compact, Not Compromised
Escape® is ready for life's curves, bumps, and occasional "Whoa, I did not see that coming."
*Optional equipment shown.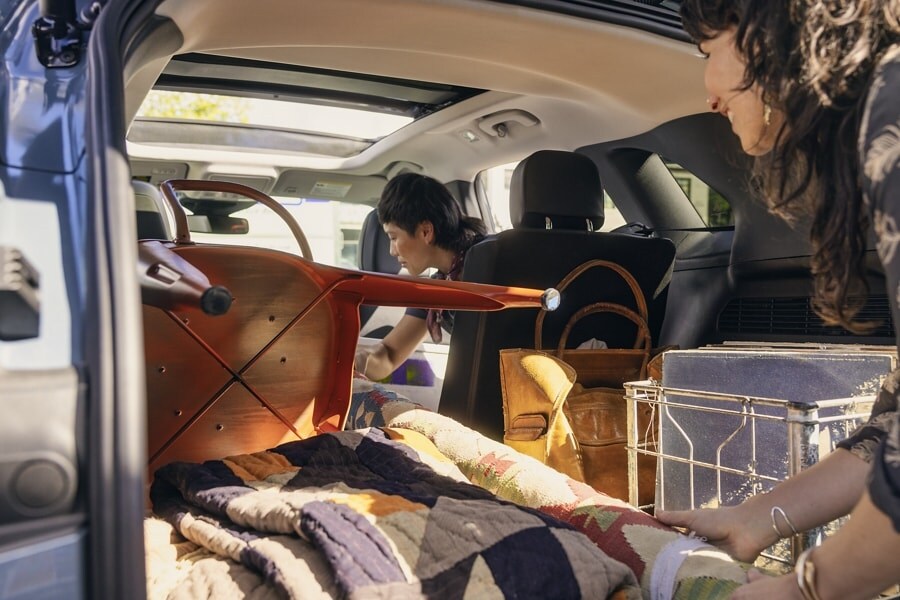 More Space To Work With
An available 65.4 cubic ft. of cargo space* lets you load up those unexpected treasures.
*Cargo and load capacity limited by weight and weight distribution.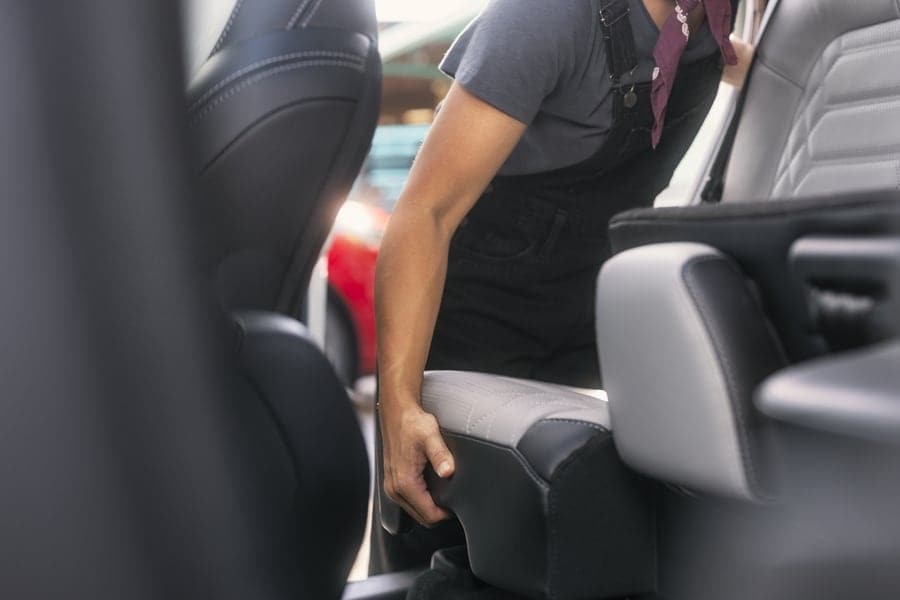 Tall Friends Can Ride In Back
Sliding second-row seats give passengers 5.9 inches of additional legroom.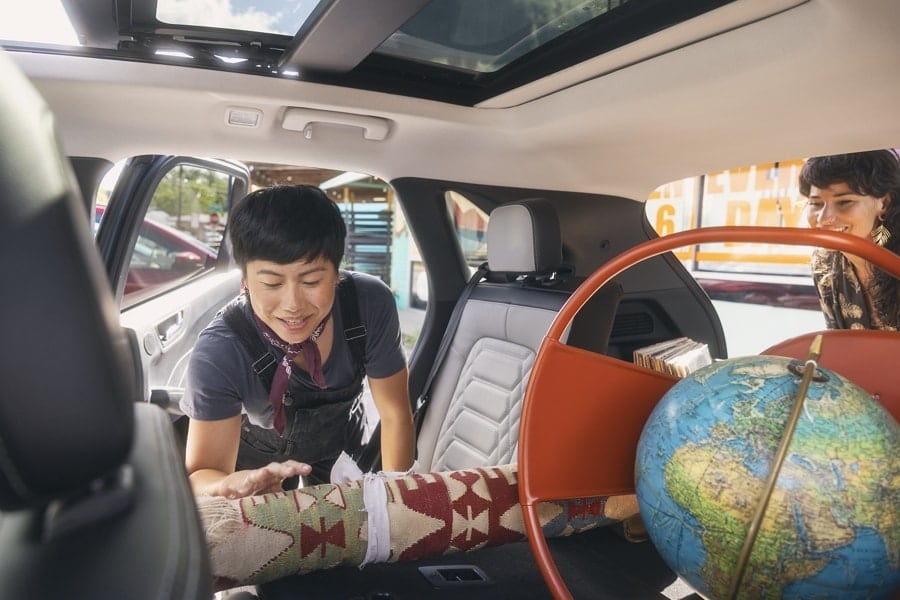 Cargo? Passengers? Or Both?
The second-row seating also offers 60/40 split-fold versatility. Fold down one or both for even more cargo space.
Sliding Second-Row Sliding Seats
Slide the 60/40 split-fold back for up to 5.9-inches of additional legroom. Fold it down for extra cargo space. Perfect for whatever you pick up along the way.
Extra-cost color option.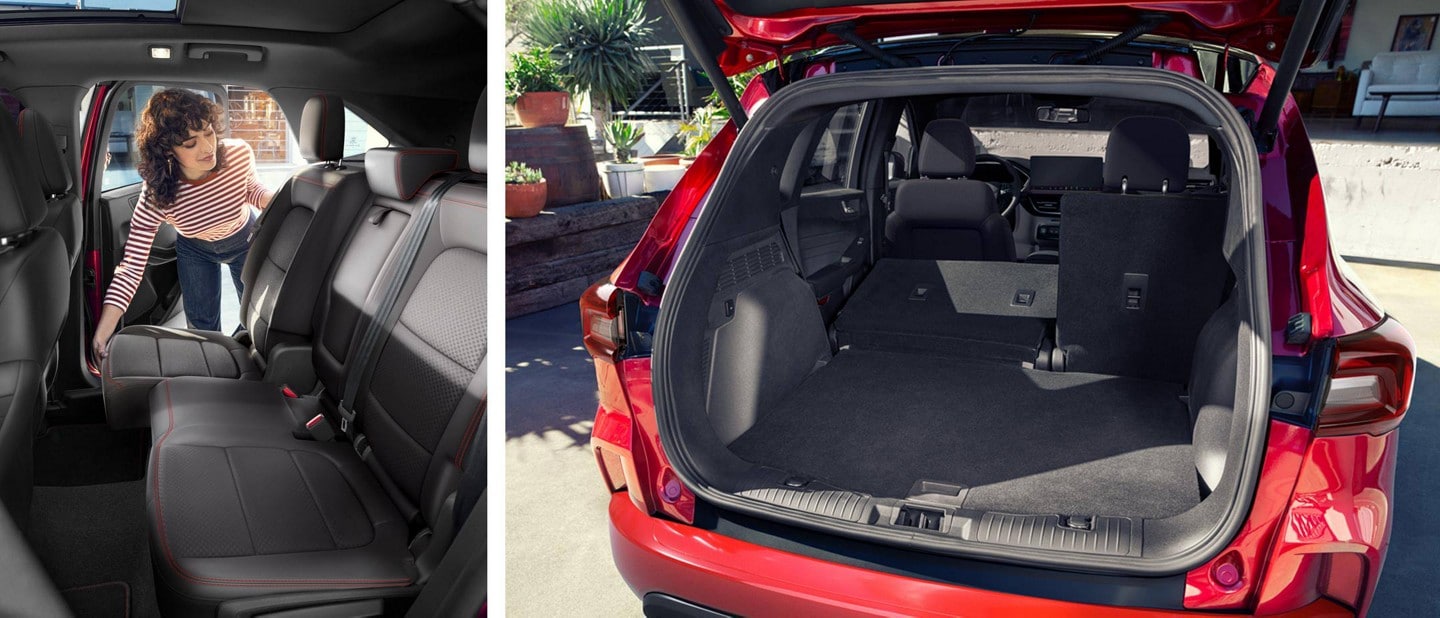 Available Active Park Assist 2.0
Now you can park with confidence - even in the tightest parallel or reverse perpendicular spots. Park Out Assist helps get you out of your spot just as easily.
Pre-Production Model Shown.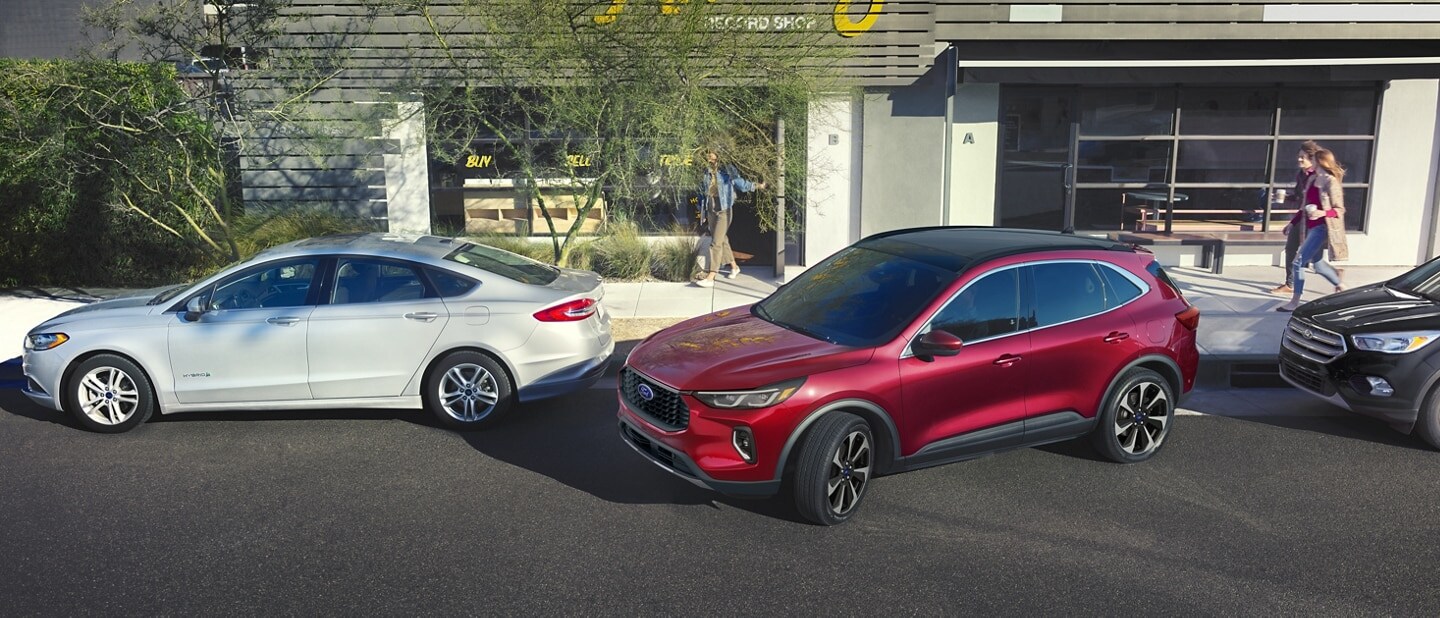 Form, Function And Finesse
Get in. Get stares. Get goosebumps. When the getaway can't wait, Escape® SUV is ready with style to spate.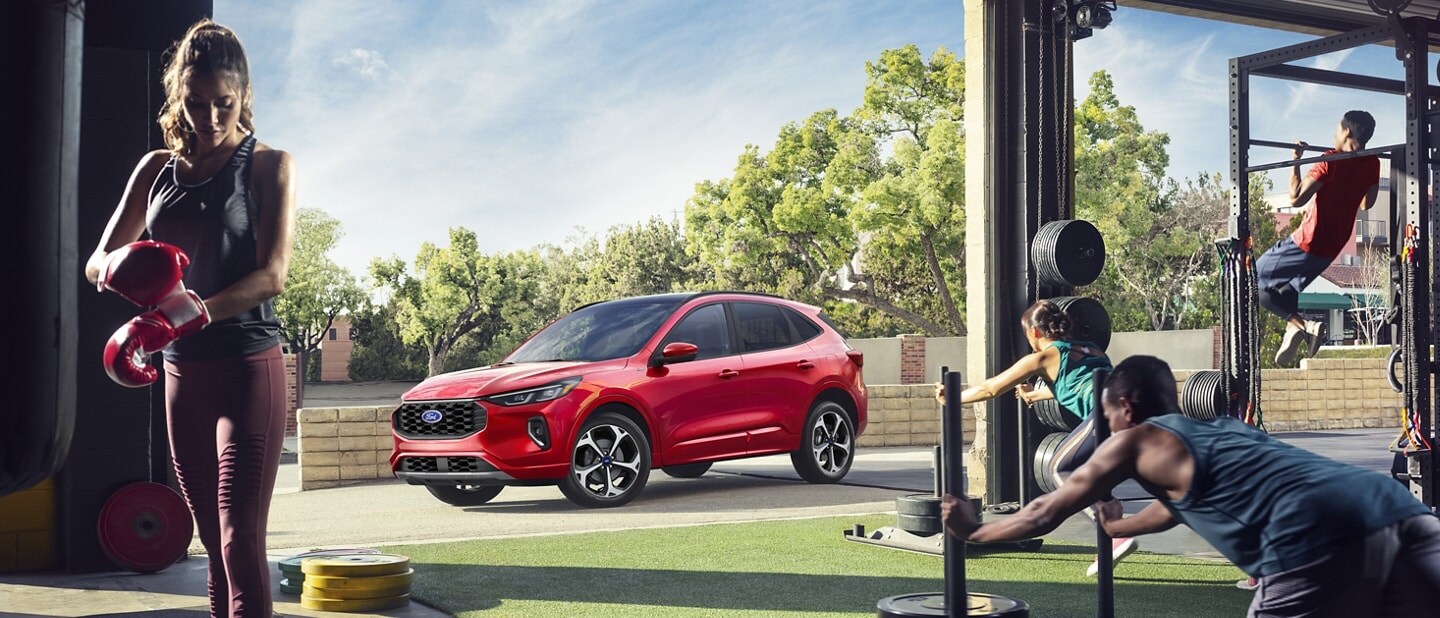 Three engines. Four powertrains.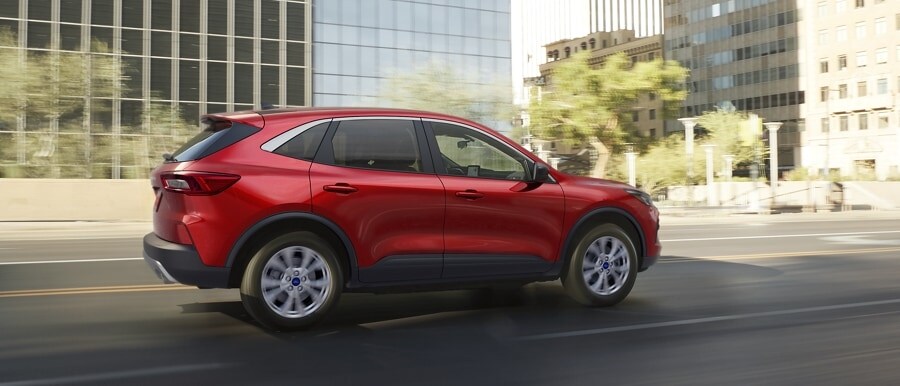 Auto Start-Stop Technology
Available on all EcoBoost® engines, Auto Start-Stop Technology* can help reduce fuel consumption and vehicle emissions during city driving.
*Auto Start-Stop may not shut your engine off if your vehicle battery is charging, the engine is still warming up, or if you're using heat or air conditioning.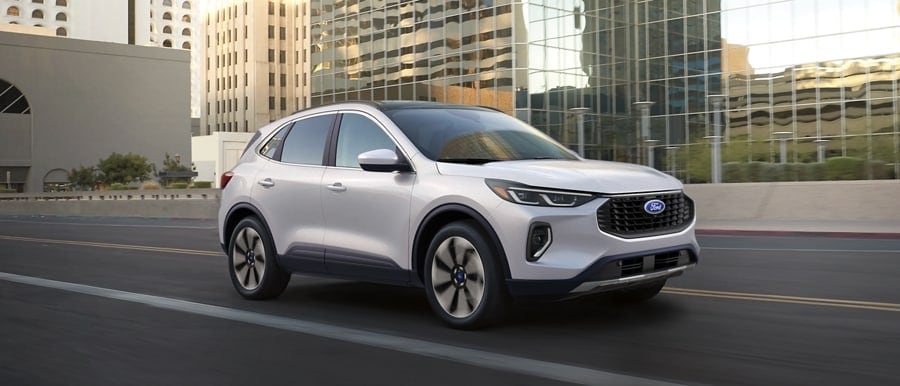 2.0L EcoBoost® Engine
With direct injection and turbocharging you'll see how fuel-efficiency can be anything but boring.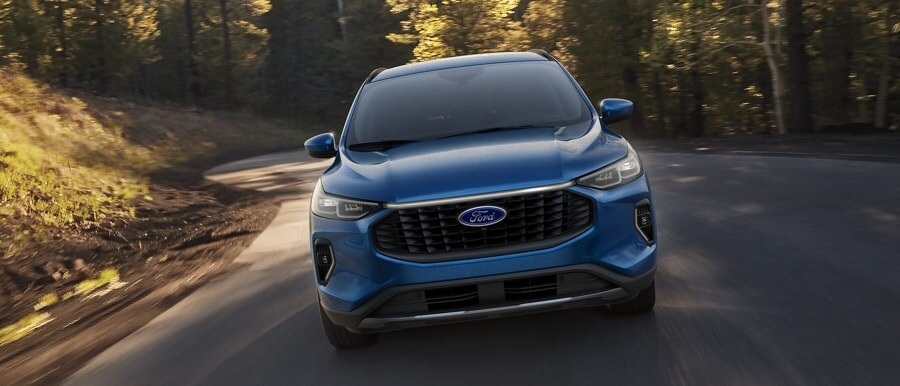 2.5L I-4 Hybrid Engine
This available engine uses regenerative braking to boost efficiency. It captures energy normally lost through braking to help charge the battery.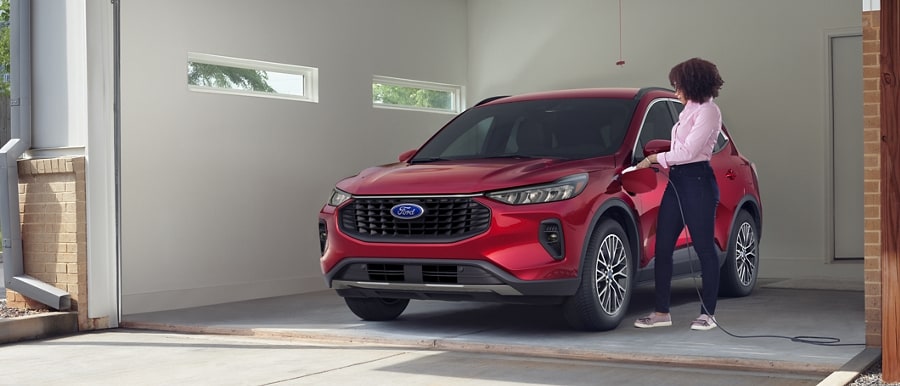 Plug-in Hybrid 2.5L I-4 Engine
This available engine combines great acceleration with impressive range. The Level 1 Mobile Power Cord can charge your vehicle using any standard 120V outlet.