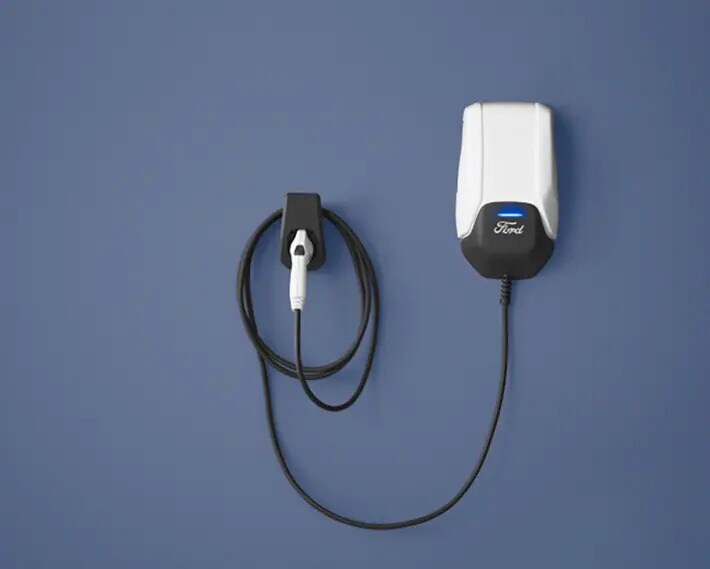 Ready Before You Are
Plug in at night, wake up to a full charge in the morning. **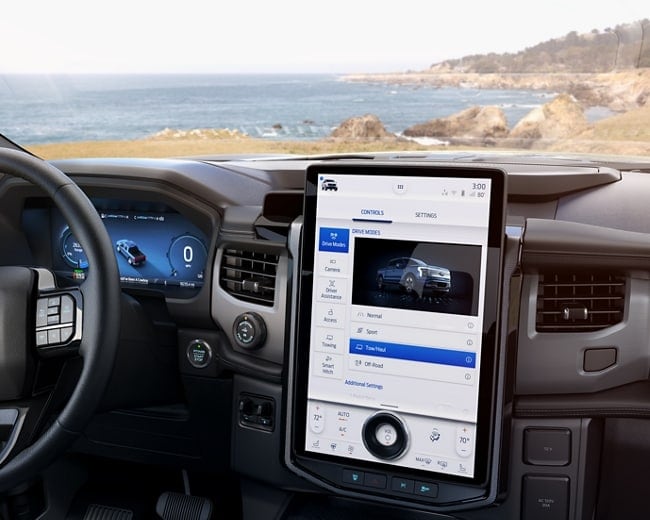 Smart Tech at Your Fingertips
The more you use the available SYNC® 4A, the more it gets to know your driving habits, common routes and more.
Easy Software Updates
Just like your phone, you can download Ford Power-Up software updates from anywhere there's a data connection.*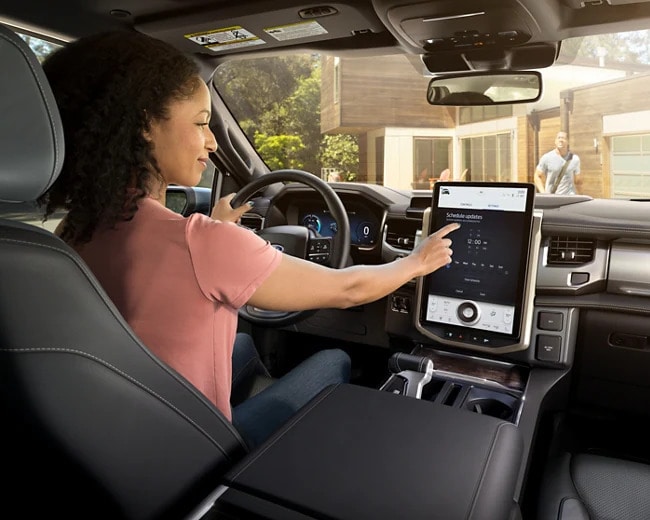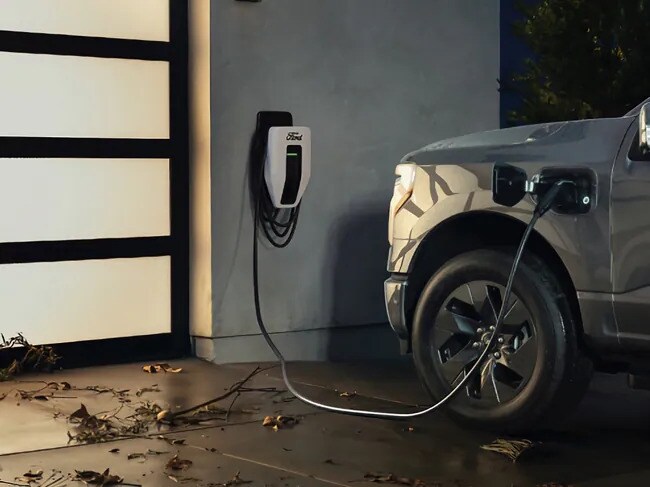 Intelligent Backup Power
With Intelligent Backup Power and Ford Charge Station Pro and an extended range battery - your F-150 Lightning can re-direct power to your properly equipped home for up to 3-days.††
Power Your Trip
Plan routes, stops and track your charge right from your F-150 Lightning touchscreen with Ford Power My Trip.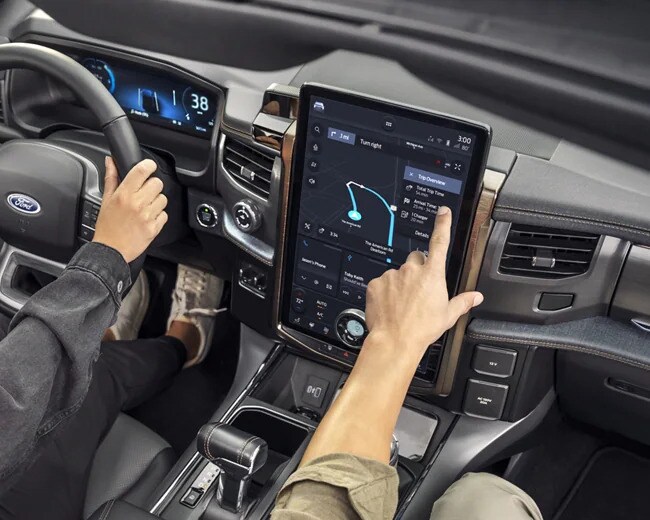 ENHANCED PRO POWER ONBOARD
Just plug 'em in and let 'er rip. From the jobsite to the campsite, this convenient feature provides on-site, on-demand power for tools, electronics, appliances and other electric devices. *
*See owner's manual for important operating instructions.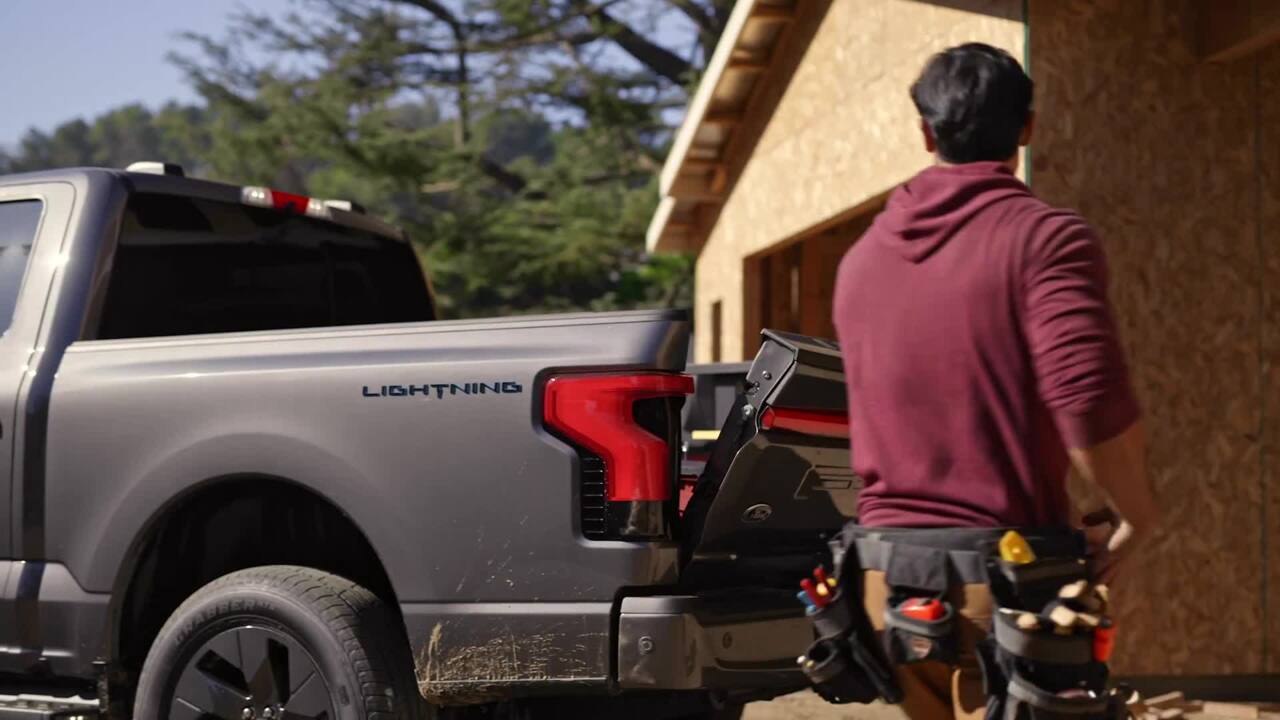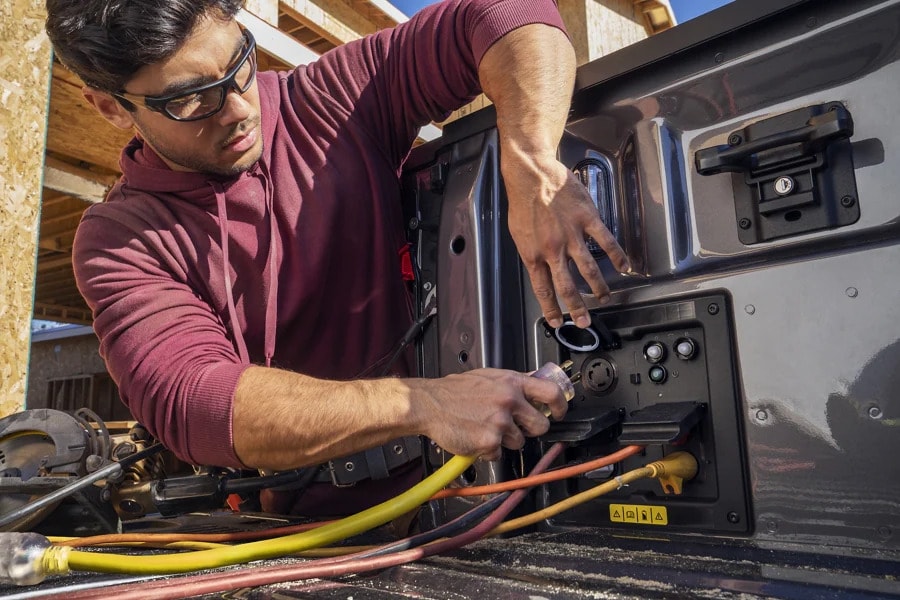 AVAILABLE 9.6 KW POWER
Be the talk of the tailgate. Pack along some conveniences camping. Plug-in a few power tools. With this much power your F-150® Lightning™ is up to the task.
*See owner's manual for important operating instructions.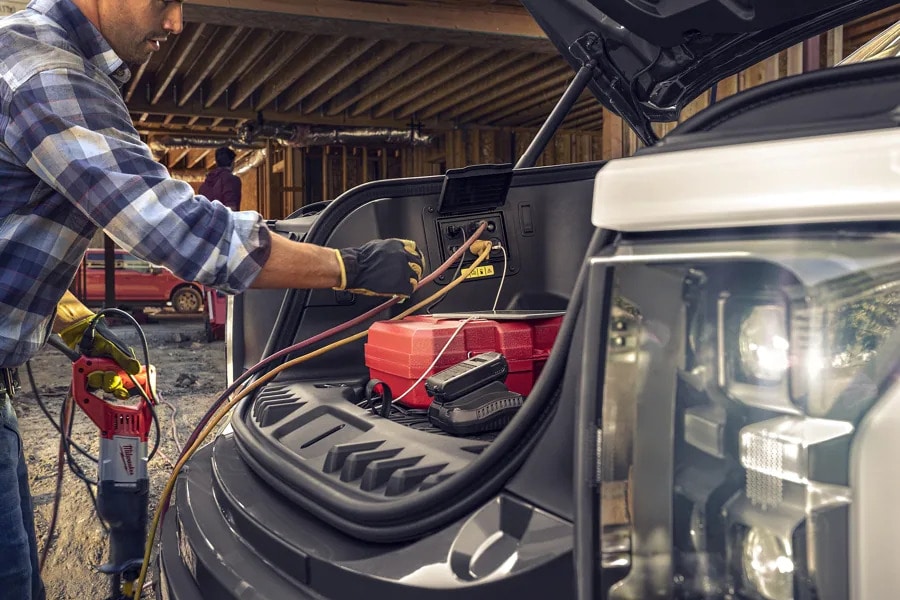 BUMPER-TO-BUMPER OF ADDED POWER
It offers 11 convenient power outlets. There are two 120 V outlets in the cab, four in the bed and four in the Mega Power Frunk, which also has a USB-C and USB-A. A 240 V outlet is available for the bed. *
*See owner's manual for important operating instructions.
TAKE CHARGE
Enjoy freedom from your corner gas station. Plug in while you work, while you travel or even while you sleep.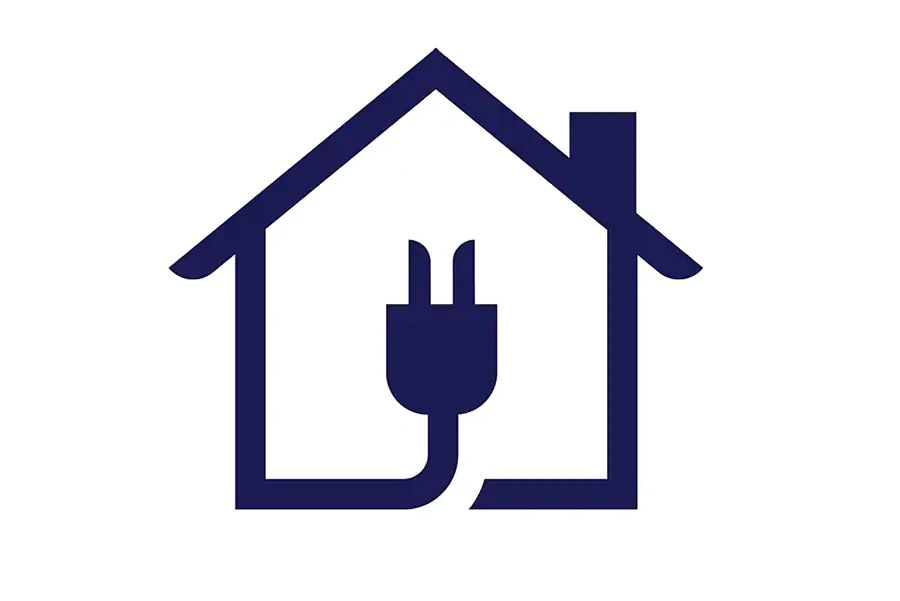 WHEN HOME
Just plug in at the end of your day, and every morning you're charged.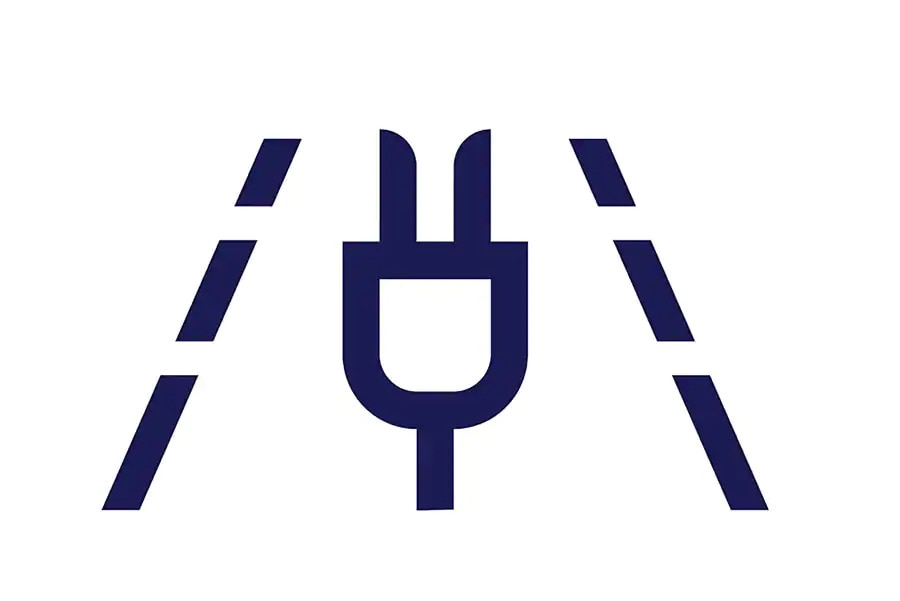 WHEN ON THE ROAD
Have coast-to-coast access to North America's largest public charging system - the BlueOval™ Charge Network.
UNCOMPROMISED INSIDE
Robust standard and optional features. Abundant next-generation tech. An extensive range of options. No doubt about it, there's a lot to love inside the 2022 F-150® Lightning.®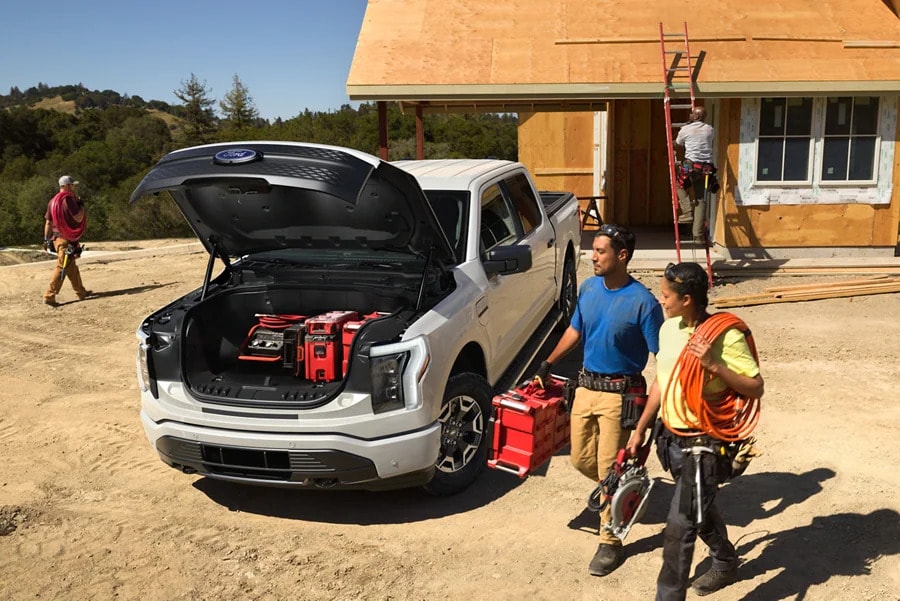 THE LARGEST FRONT TRUNK OF ANY ALL-ELECTRIC PICKUP
Water-resistant and drainable. 2.4kW of juice to four 120v outlets and two USB chargers. A payload capacity of up to 400-lbs. The Mega Power Frunk holds a lot of stuff.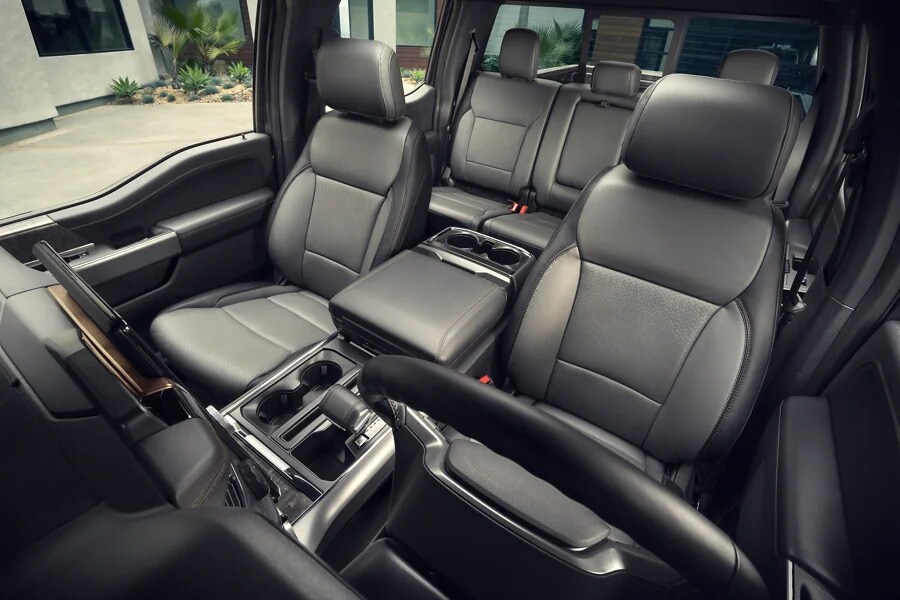 SEATS UP TO 5 PASSENGERS
Your turn to drive the car-pool? Heading out with friends? Taking the family on an adventure? With all its head, leg and shoulder room everyone will be relaxed and happy. Not to mention all the luggage room in the frunk.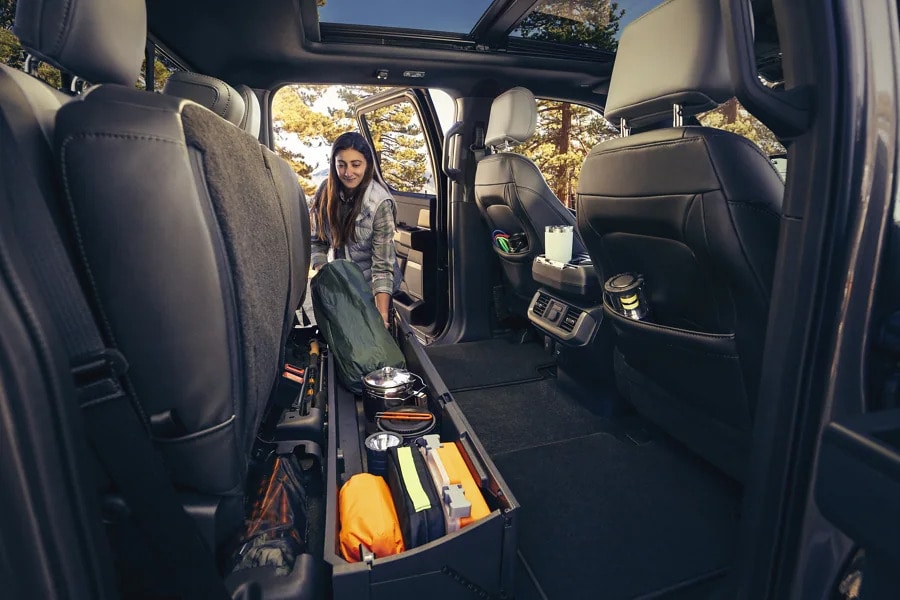 EASY ACCESS UNDER SEAT STORAGE
The rear seat flips up easily, allowing you to stow lots of gear conveniently and securely underneath. Dividers keep your cargo organized and in place.
TOWING AND HAULING
The 2023 F-150® Lightning® pick-up offers 775 lb.-ft. of easy to modulate, nearly instant torque, so whether you're pulling a boat out of the water or pulling away from a traffic light with a loaded bed, the F-150 Lightning® pick-up is ready to do the job. *
*Based on manufacturer testing using computer engineering simulations. Calculated via peak performance of the electric motor(s) at peak battery power. Your results may vary.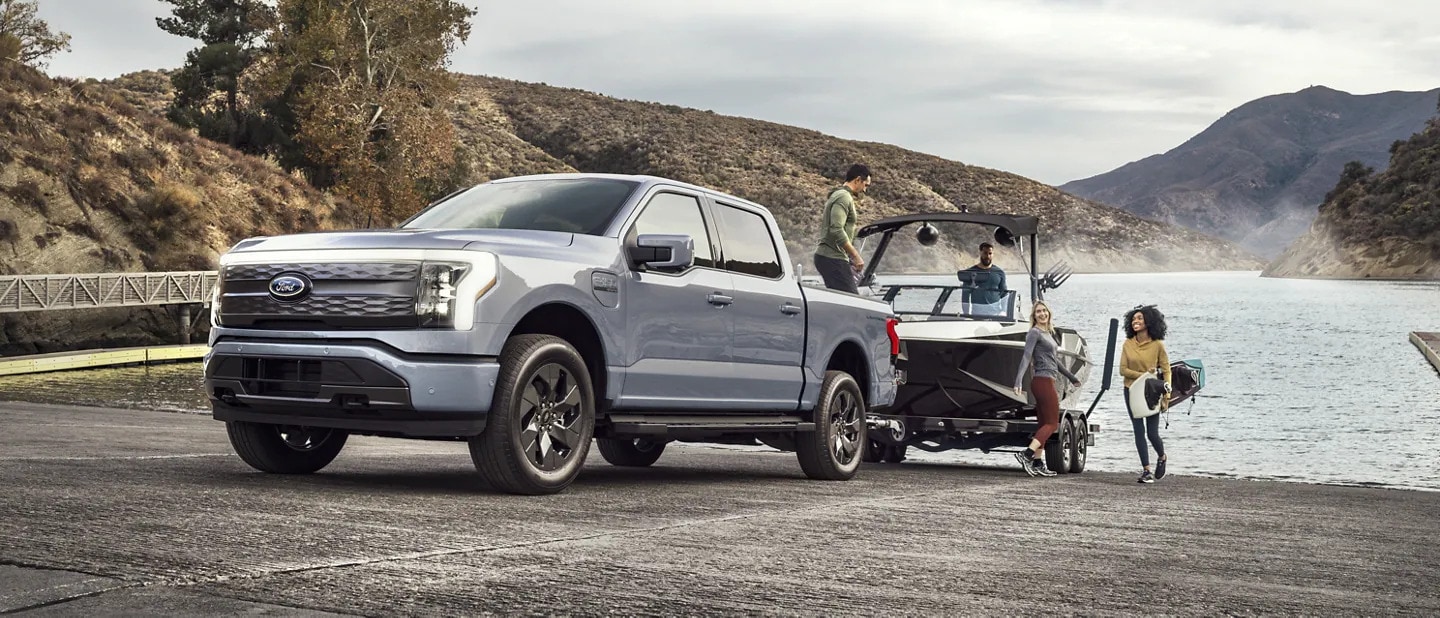 TOW TECHNOLOGY PACKAGE
Towing just got a whole lot safer and easier. Includes Pro Trailer Backup Assist, Trailer Brake Controller, Smart Hitch, On-Board Scales, Smart Trailer Tow Connection and Trailer Reverse Guidance.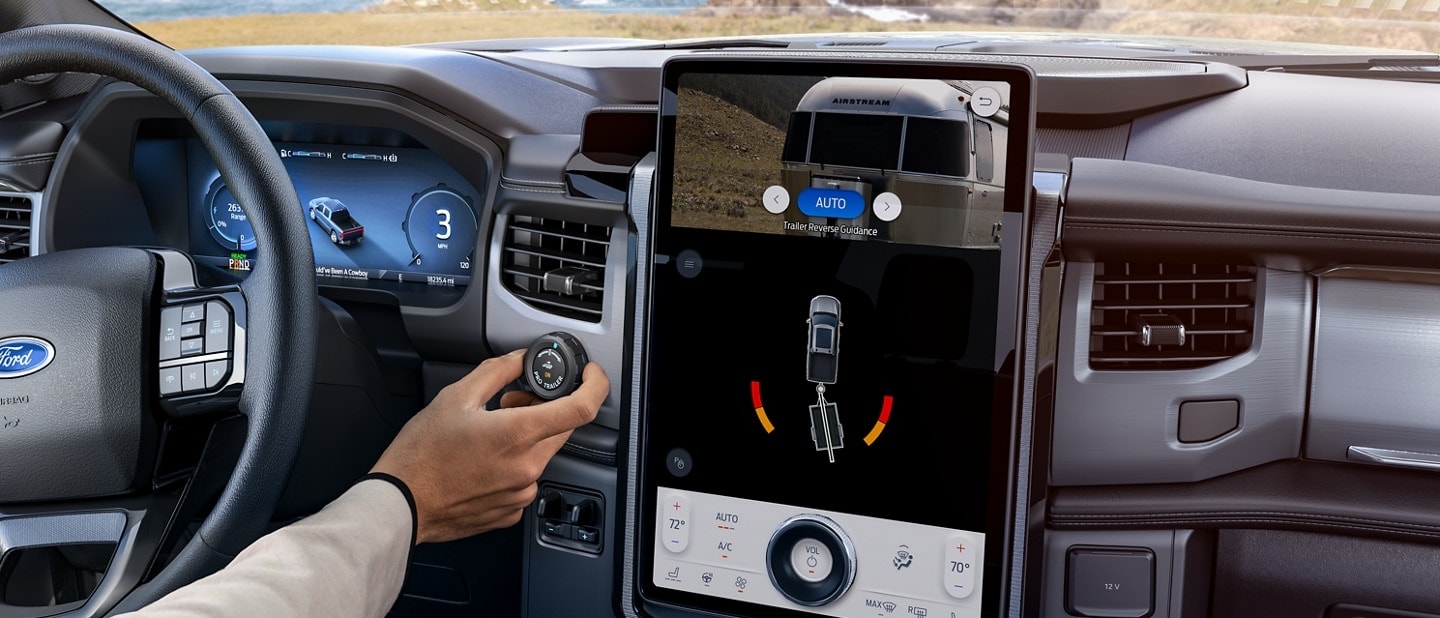 PRO TRAILER BACKUP ASSIST
Backing up is now as easy as turning a knob. Just enter a few measurements into the system. The camera tracks the trailer while you back up and guide it. Rotate the knob left or right in the direction you want the trailer to go while the system controls the steering wheel.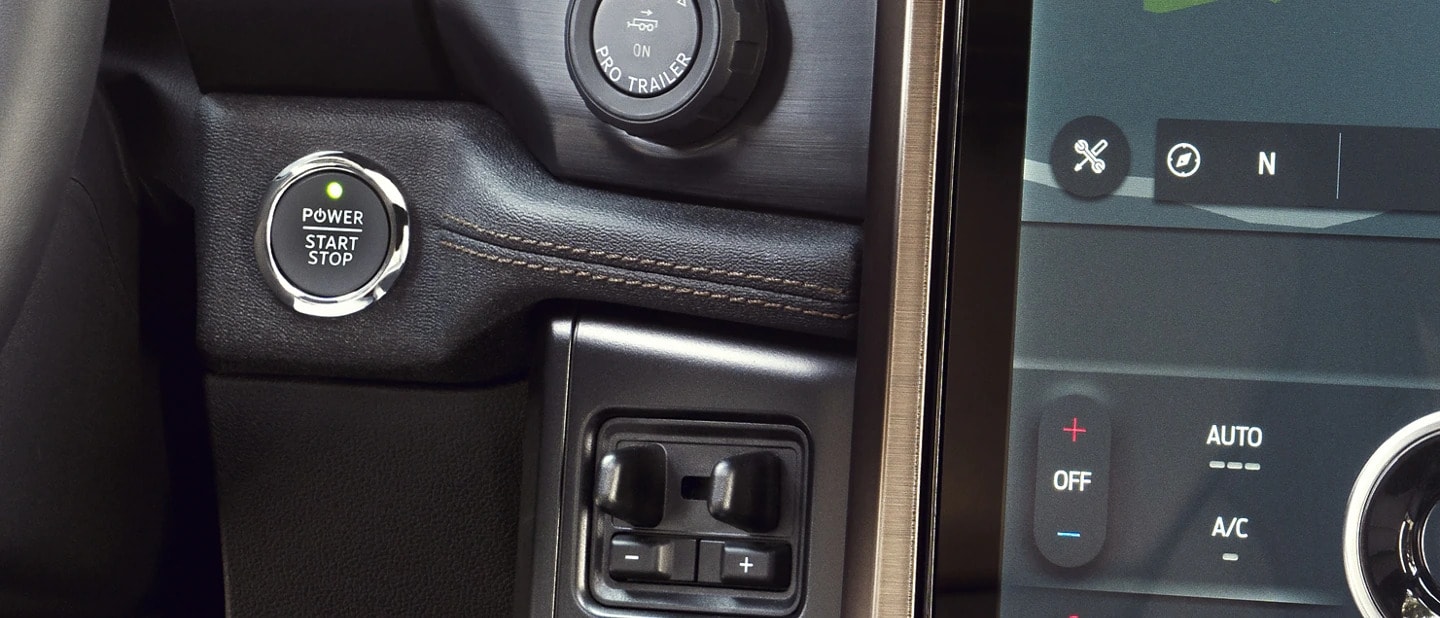 TRAILER BRAKE CONTROLLER (TBC)
Automatically applies the trailer brakes when you press yours. Manually adjust and control the amount of power sent to the trailer brakes with the TBC controller mounted on your center console.
SMART HITCH
It measures the tongue weight of the trailer through the connection process. Calculating the appropriate weight, it guides weight distribution onscreen with the FordPass App™ or on your SYNC® screen.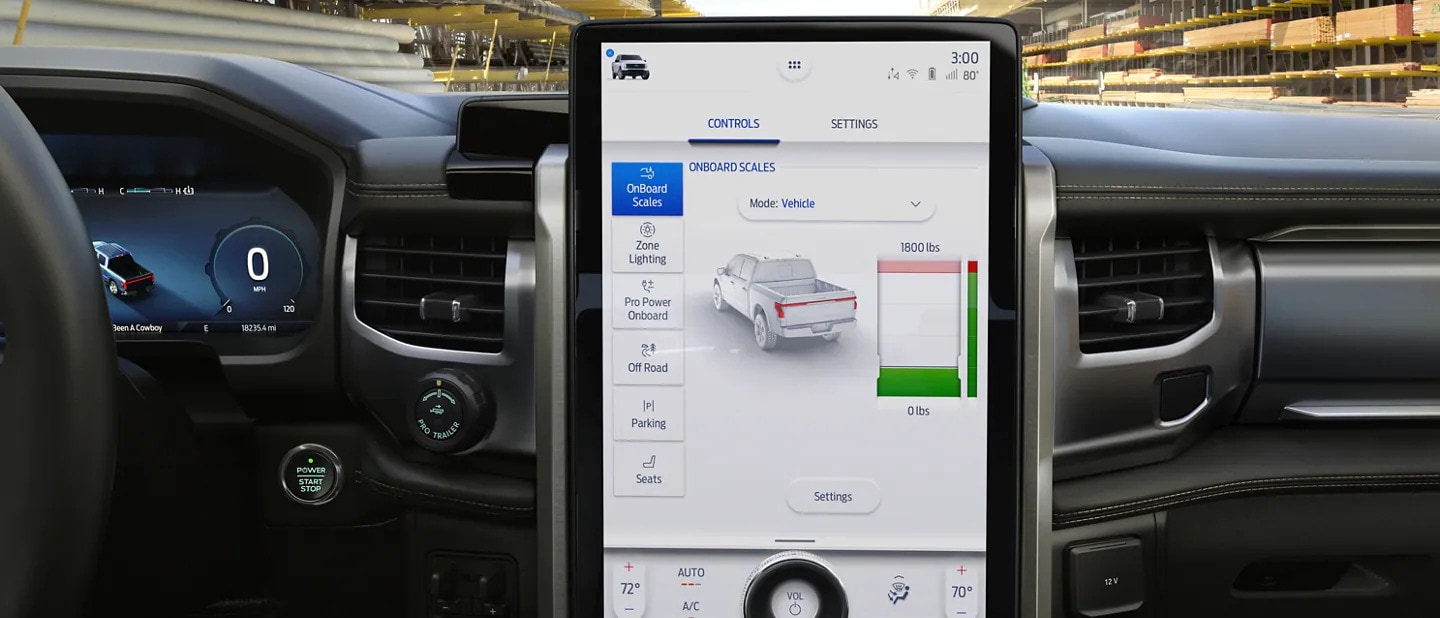 ON-BOARD SCALES
Load information is displayed in the center touchscreen, on a mobile phone through the FordPass™ App. or in graphics within the truck's smart taillamps. This way you know what you're carrying doesn't exceed the recommended weight capacity.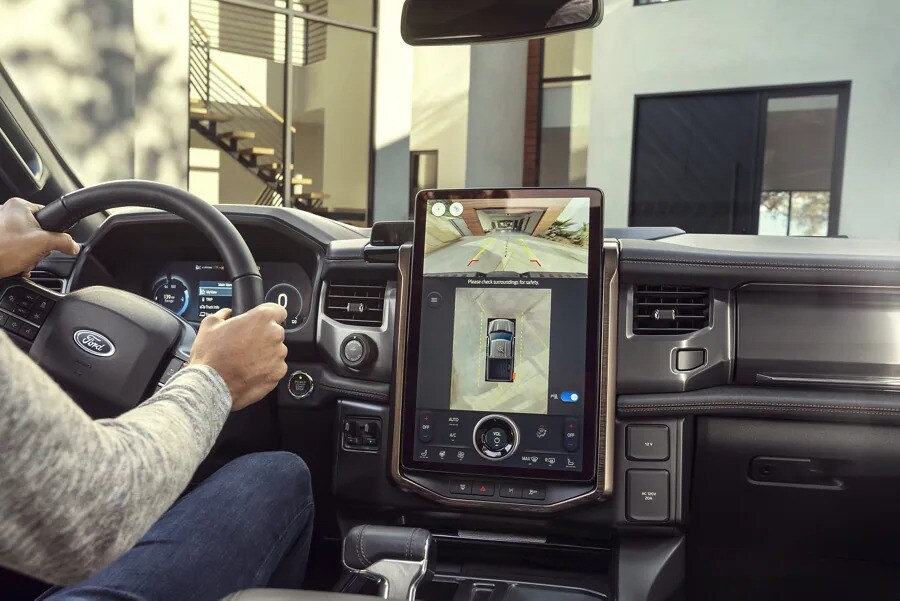 AVAILABLE 360-DEGREE CAMERA
Get a bird's-eye view around your truck. Images from four cameras: One in the grille, one in the tailgate and one mounted on the underside of each sideview mirror. They combine to create a 360-degree view.